This is a very exciting time in our City's young history.  For the next year, the City will be working alongside the community to determine if it is feasible for us to purchase the 996-acre Whittaker Bermite property in the center of our City, with the intent of developing it in partnership with Lewis Operating Corporation.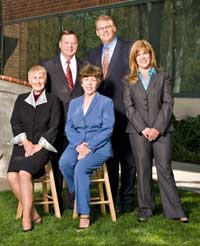 By way of background, the City of Santa Clarita has, for many years, been closely involved with the remediation, bankruptcy, and reuse of the 996-acre Whittaker Bermite property.  This has occurred by actively engaging with existing and various owners of the site, the U.S. Federal Bankruptcy Court, various lien holders and insurers of the property, the State of California Department of Toxic Substance Control (DTSC), and the Whittaker Corporation.
Most recently, the City successfully reached a settlement agreement in the U.S. Federal Bankruptcy Court with the property owner, Remediation Financial Incorporated, and lien holders of the property on our Golden Valley Road and Metrolink Parking litigations. In addition to settling two outstanding lawsuits, the settlement agreement also resulted in the City of Santa Clarita obtaining an exclusive one year option for the City to possibly acquire the remaining lien against the Whittaker Bermite property and potentially assume ownership of the property.
This exclusive option places the City, for the first time in the property's history, in a primary leadership role and as a controlling partner in the property. This one year window for the City of Santa Clarita would require the leadership skills of the entire community to come together to capture and take advantage of this unique and timely opportunity to expedite the remediation of the site and to achieve the community's infrastructure and employment goals and objectives for this critical area of the City of Santa Clarita.
Should the City ultimately take ownership of the property through the lien purchase, pursuant to Federal Law, the Department of Toxic Substance Control ruling and existing insurance for the property, clean up liability and responsibilities would continue to rest with parties other than the City. This is crucial in that the City would not want to be financially responsible for the remaining clean up costs.
We view this as an opportunity to master plan this large and important piece of property, adding much-needed infrastructure, such as major roadway links, as well as new jobs.  We encourage you to check back at this website often for new information, upcoming meetings, reports, etc.  Your participation is key to moving forward.
Sincerely,
The Santa Clarita City Council